Recent Trends in the Hairstyling Industry 2023
Are You Ready To Revamp Your Look for 2023?
Look no further than the hairstyling industry! Hairstyling is a dynamic and continually evolving sector that includes everything from basic cuts and colors to intricate updos and cutting-edge styles.
For centuries, hairstyling has been a huge part of the biggest beauty trends, and it continues to evolve to change tastes and attitudes in the industry. The market has undergone rapid transformation in recent years, owing to new technologies, changing preferences, and a growing awareness of sustainability and diversity.
Staying informed about the latest developments can help you stay ahead of the curve and make informed decisions about beauty, styling trends, and products whether you're a stylist, salon owner, or a client. This is especially important in the hairstyling industry, where trends and styles can shift quickly and frequently.
This article aims to look at some of the most significant recent trends and what they mean for stylists and clients. We will look at the growing demand for eco-friendly and sustainable hairstyling practices the impact of technology on your style and skin care, and the importance of inclusivity and diversity in the industry. So, let's dive into the exciting world of hairstyling trends for 2023!
Eco-Friendly and Sustainable Practices for Environment & Healthy Hair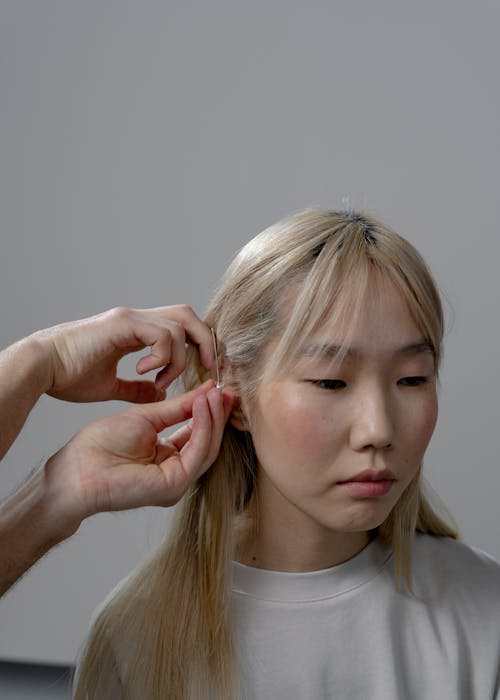 Eco-friendly and sustainable practices are becoming more popular in the hairstyling industry as more and more hair salons and clients seek to reduce their environmental impact. It has been a buzzword in the salon industry for the past few years.
Beauty has a cost, and it is currently expensive for our environment. Hair and beauty salons have a significant impact on the health of our planet.
As a business owner, you are responsible for setting a good example for our environment. Here are some trends and practices to consider for a healthier environment and hair:
1- Non-Toxic, Sustainable Products & Treatments:
In recent years, there has been a surge in demand for earth-friendly and sustainable hair care products designed for different hair types. This includes products made with natural and organic ingredients such as salicylic acid that are best for hair care and skin care treatments, free of harmful chemicals, and packaged in environmentally friendly materials. Many brands are now offering sulfate-free, paraben-free, and chemical-free shampoo, conditioner, and styling products. 
2-Water-Conservation:
The hairstyling industry is notorious for consuming a lot of water. Many salons and hairstylists, on the other hand, are taking steps to conserve water by using low-flow showerheads, reusing water for multiple clients, and encouraging clients to shampoo at home before salon appointments.
3-Energy Efficiency:
Hairstyling industry is now becoming more energy-efficient, thanks to the use of LED lighting, energy-efficient appliances, and renewable energy sources such as solar power. This not only lowers the salon's carbon footprint but also saves money on energy.
4- Natural and Low-Maintenance Hairstyles
Natural and low-maintenance hairstyles are becoming increasingly popular as people embrace their natural hair texture and seek a style that requires less styling and upkeep.
Not only does this save time and money, but it also reduces the use of heat styling tools and hair products.
Digital Innovation and Personalization
Digital innovation and personalization are two key trends that will transform the hairstyling industry in 2023.
With the increased use of technology and the rise of personalized experiences, hairstyling is no longer just about getting a haircut or color, but about creating a unique and tailored look that reflects the individuality of clients.
With the use of virtual consultations, augmented reality, and digital tools for color matching and styling, digital innovation has transformed the way hairstylists work.
We can expect even more advanced digital technologies that allow for greater precision and customization in the Hairstyling Industry in 2023.
Personalization is also a major trend in the hairstyling industry, with an increasing number of customers seeking personalized experiences that cater to their specific needs and preferences.
Customized haircare regimens, personalized consultations, and bespoke styling services that take into account factors such as face-framing, lifestyle, and personal style are examples of this.
Inclusivity and Diversity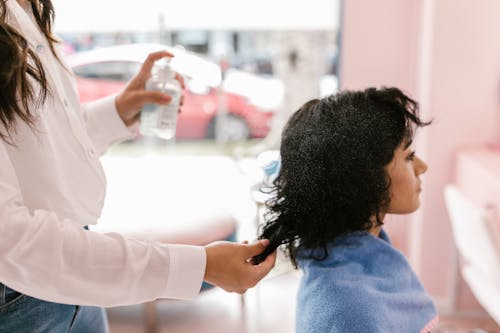 In recent years, inclusion and diversity have become important trends in the hairstyling industry. Here are a few examples of how salons and hairstylists are embracing diversity:
1- Embracing Diverse Hair Textures, Styles, and Shades
Traditionally, the hairstyling industry has focused on straight, Eurocentric hair textures. However, there is a growing demand for stylists who are familiar with various hair textures and styles, such as curly, coily, and kinky hair with advanced and safe products like Croc. Many salons are investing in training their stylists to work with these hair textures and expanding their hair care services.
2- Celebrating Natural Hair and Cultural Heritage
Many people are now embracing their natural hair texture and cultural heritage, and the hairstyling industry is adapting. Salons now offer natural hair services such as braiding, locks, and twists, and many stylists use social media to showcase their work with various hair textures and styles.
3- Hiring and Training a Diverse Workforce
Beauty Industry is now prioritizing diversity in their hiring practices to better serve a diverse clientele. This includes hiring stylists from various racial and ethnic backgrounds and stylists familiar with working with various hair textures, styles, and shades.
Salons are also investing in training programs to ensure that their staff is up to date on the latest hair care techniques and trends.
4-Providing Inclusive Salon Spaces and Social Commerce
Creating a welcoming salon environment is also important for promoting diversity and inclusivity in the hairstyling industry. This includes making the salon accessible to people with disabilities, having gender-neutral restrooms, and making the salon a welcoming environment for people of all races, ethnicities, and gender identities.
Connectivity, convenience, and community are the buzzwords for 2023 with brands tapping into on-demand apps and connected wearable devices," as well as social commerce.
The more you interact with your social media audience, the more you'll learn about the styles and procedures. You can also create your own social media videos to promote the benefits of add-on procedures as the audience wants more proof.
When consumers come into your shop after watching your videos, it will be easier to upsell them on these products or services.
Insertion of Haircare and Skin Care: Latest Trends in the Hairstyling Industry
The relationship between Haircare and Skincare refers to the growing trend of incorporating skincare principles into haircare products and routines.
As more people become interested in holistic approaches to beauty, the idea of treating the scalp and hair similarly to the face and skin has gained traction among 2023 beauty brands.
In the hairstyling industry, we can expect to see an even greater emphasis on this intersection, with a focus on nourishing and protecting the skin barrier on the scalp to promote healthy hair growth.
Overall, the intersection of haircare and skincare represents a shift of beauty pie into a more comprehensive and mindful approach to elegance, with equal importance placed on the health and wellness of both the skin and hair.
Merging of Wellness with the Beauty Industry
As consumers embrace inside-out wellness, the health and beauty industries are merging." According to Lisa Payne, this "wellness-first beauty" approach will also mean that healthy-looking, fresh complexions will be trendy. "Consumers will seek complexion products exuding health and vitality, such as skin-nourishing glossy formulas and youthful sun-kissed pigments."
Skin Rejuvenation Glossy Formulas represent a new haircare standard. Haircare products will increasingly include skin-beneficial ingredients such as antioxidants, hyaluronic acid, vitamin C, and ceramides. "Super-shiny and glossy hair is going to be a key look in 2023," says Eaton.
In-salon glossing services and at-home treatments are essential for maintaining that high-shine finish, as well as adding depth and gloss to natural hair color.
In the past, haircare products have been primarily concerned with the hair itself, with little regard paid to the skin on the scalp. However, as consumers become more aware of the significance of scalp health, beauty brands are now more focused on haircare products that also care for skin including hair texture, color, and style.
We can expect this trend to grow and evolve in the coming years as consumers prioritize scalp health with natural ingredients.
Maintenance of Skin Barrier
The growing awareness of the importance of the skin barrier in maintaining healthy hair and skin is referred to as a key trend in hair and skincare.
The skin barrier is the skin's outermost layer that acts as a protective barrier against external factors like pollution and UV rays.
When the skin barrier is compromised, it can result in a variety of skin and hair problems, including dryness, inflammation, and sensitivity.
As a result, there is a growing emphasis in both hair and skin care products on ingredients that can help maintain a healthy skin barrier. Ceramides, fatty acids, and hyaluronic acid are among the ingredients that help to strengthen the skin barrier and improve moisture retention.
Rise of Beauty Brands in the Hairstyling Industry
The Rising Role of Beauty Brands in the Hairstyling Industry refers to the growing importance of businesses in the hairstyling market. Professional haircare brands that sell products exclusively to salons and stylists have traditionally dominated the hairstyling industry.
However, in recent years, more brands have begun to play a more significant role in hairstyling along with beauty products and body care like body wash, and nail art, with a focus on developing consumer-friendly products.
Consumers want products that meet beauty industry standards while also being gentle on their hair and scalp and designed for each type of skin condition. Beauty companies have used their expertise in skincare and makeup to create hair care products that meet these requirements.
Innovative hair care products and technologies are also propelling the growth of beauty brands in the hairstyling industry. From new shampoo formulas to high-tech styling tools, brands are pushing the boundaries of what is possible in hairstyling.
Key beauty brands to watch in 2023 include those with a focus on natural and sustainable ingredients, as well as those with a strong reputation for high-quality beauty products.
Companies like Croc are likely to continue expanding their product lines to include haircare products such as shampoos, conditioners, and styling products taking inspiration from other renowned brands and demand.
Beauty influencers or editors are also important in promoting the growth of beauty brands in the hairstyling industry. They are sharing their haircare product experiences on social media and blogs, which is helping to spread the word about the latest and greatest products on the market.
Recent Haircut Trends in Hairstyling Industry 2023
Hairstyling trends are constantly evolving and changing as we approach 2023. When it comes to your next haircut, there are plenty of options to choose from, ranging from classic looks with a modern twist to bold new cuts. Here are some of the most recent haircut trends to look out for in 2023:
1- Textured Layer
Layers are timeless haircuts that will never go out of style. Textured layers, on the other hand, will be a big trend in 2023. This entails cutting layers in a way that add dimension and creates texture and movement in the hair with adding volume. Consider choppy ends, shaggy layers, and tamped-down waves.
2- Blunt Bob
The blunt bob is a modern twist on the traditional bob haircut. This haircut is straight and blunt, and it falls just above the shoulders. It's an excellent choice for those seeking a chic, edgy look that is simple to maintain.
3- Butterfly Haircut
The twist knot bun, the 'butterfly' haircut, which adds long and short layers, and stick-on face gems are among the specific styles recommended by Beauty Pie for 2023.
Beauty Pie's Report
"The butterfly haircut, which combines long layers with shorts, has seen a colossal popularity increase in the run-up to 2023 from the past year," according to the report, which analyzed data from across social media and Google to compile their 2023 trend report.
4- Curly Shag
A curly shag is a great option for 2023 if you have curly hair. This look is achieved by cutting layers into the hair to create a tousled, messy look. It's a low-maintenance look that complements natural curls.
5-Side Swept Bangs
Bangs are a great way to update your look without making drastic changes to your hair. Side-swept fringe will be a big trend in 2023. This style has fringe that is swept to the side of the face, giving it a soft, romantic appearance.
Men's Grooming and Hairstyling
In recent years, the men's grooming and styling industry has expanded rapidly and is included in the biggest beauty trends. Here are some trends to look out for in 2023 beauty:
Men are becoming more aware of the value of good hair and skin care and are devoting more time and money to their grooming routines.
Salons and stylists are responding to this trend by providing more men's haircuts and grooming services, as well as specialized men's hair and beauty products.
Men are experimenting with new hairstyles and techniques, and in the process, they are breaking down gender stereotypes. The buzz cut, textured crop, and long hair with a middle part are some popular men's hairstyles for 2023.
Salons and stylists are also providing services such as beard grooming and shaping, as well as techniques such as fading and undercutting to create one-of-a-kind looks.
Sustainability and eco-friendliness are becoming important factors in the men's grooming industry, just as they are in the women's. Eco-friendly hair and skin care products.
Final Summary
In this article, we've learned that The hairstyling industry is always changing, and 2023 looks like an exciting year for haircare and styling. The emphasis on sustainability and eco-friendly practices is one of the industry's major trends.
Another important trend in the haircare industry is the rise of beauty brands. The beauty industry is becoming increasingly important in the haircare industry, as many consumers seek products that are not only effective but also ethical and sustainable.
The importance of innovative ingredients and technologies that support a healthy skin barrier was highlighted. 
In general, the hairstyling industry in 2023 will be defined by a focus on sustainability, inclusivity, innovation, and a better understanding of the importance of maintaining a healthy skin barrier.
Consumers can expect a plethora of new products and services to meet these evolving trends and provide healthier, more radiant hair and skin.
---