Creating Perfect Curls: the Best Hair Tool for Different Curl Types
Tired of struggling to create the perfect curls? or Do your curls fall flat or lose their shape quickly? Understanding your hair type and using the right tools are the keys to achieving flawless curls.
Knowing your hair is essential for creating the perfect curls, whether you want loose curls, beachy waves, bouncy ringlets, or tight coils. If you've ever spent hours trying to style your hair with hair-curling tools only to get mediocre results, it's probably because you're using the incorrect tool for your curl type.
The shape and texture of your hair determine your curl type, which can range from loose waves to tight coils. To achieve the best results, each curl type requires a unique set of tools and techniques. Understanding your curl type can make or break your ability to achieve a gorgeous, defined curl that lasts all day.
But with so many different hair styling tools on the market, how do you know which one is best for your curl type?
Whether you have thin or fine hair that requires a gentle touch, thick hair that requires more heat, or anything in between, we've got you covered. We'll go over the pros and cons of various curling tools, such as a curling wand, iron, and roller, and recommend the best products to help you achieve the curls of your dreams.
So, if you're ready to learn how to make the best curls for your hair type, keep reading. We'll assist you in locating the appropriate tools to achieve the curls you've always desired.
Get ready to turn heads and flaunt your gorgeous, bouncy curls!
Understand Your Curl Type
Being aware of your curl type is essential because it allows you to select the best hair care products, styling techniques, and tools for your curls. No two curls are alike, and each curl type has its own set of characteristics and requirements, such as texture, porosity, and elasticity, that influence how it responds to various treatments.
The Curl Type System: A Quick Overview
Now we'll go over the Curl Type System, which is a quick and easy way to determine your type. Curls are classified into three types based on their shape, texture, and curl pattern: Type 2, Type 3, and Type 4.
1- Type 2 Curls
Type 2 curls are wavy and have an "S" shape. They are prone to frizz and lack volume, but with the right tools and techniques, they can be transformed into beautiful beachy waves. Jessica Alba and Blake Lively are examples of Type 2 curls.
2- Type 3 Curls
Type 3 curls are curly and have a tighter "S" or "Z" shape. They are prone to dryness and require regular conditioning and moisture to maintain their shape and definition. Zendaya, Solange Knowles, and Tracee Ellis Ross are all examples of Type 3 curls.
3- Type 4 Curls
Curls of type 4 are kinky and have a tight "Z" or "S" shape. They are delicate and brittle and require special care and attention to maintain their health and vitality. Lupita Nyong'o, Viola Davis, and Yara Shahidi all have Type 4 curls.
Choosing the Right Styling Tool for Your Curl Type
Whether you have loose waves, tight coils, or anything in between, choosing the right tool can make all the difference. Here's a step-by-step guide and list of the best hot tools for your curl type.
Curling Irons
If you enjoy styling your hair and trying out new looks, you understand the value of having a reliable and high-quality curling iron in your beauty arsenal. However, with so many options on the market, determining which one is best for you can be difficult.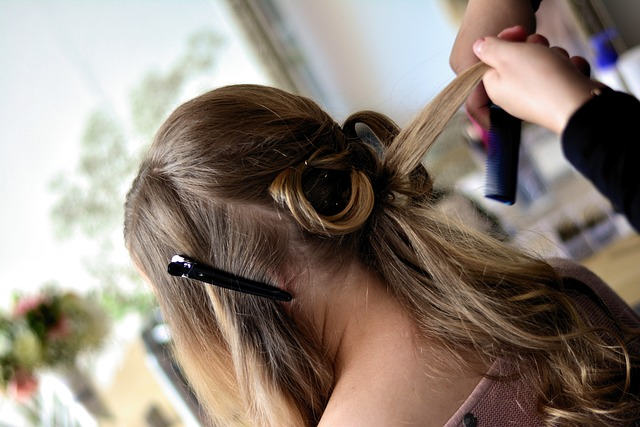 When selecting a curling iron, keep the barrel size, material, and temperature settings in mind. You'll be able to create a variety of beautiful styles and achieve the look you've always wanted with these hot tools. So go ahead and invest in a high-quality curling iron today, and get ready to flaunt your gorgeous locks!
1- Hybrid Curling Iron 0.75"
Looking for the ideal curly hair?
This great curling iron from Croc is considered one of the best curling irons for creating stunning curls that will turn heads wherever you go.
While styling, the advanced ceramic barrel emits far-infrared rays and negative ions into the hair. Its ionic technology not only helps to prevent damaged hair, but also helps to keep your curls looking healthy, shiny, and beautiful.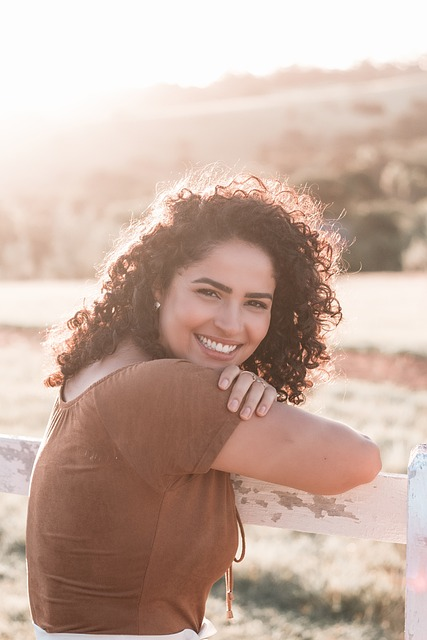 This curl ceramic rotating curler heats up quickly, reaching temperatures of up to 430°F, and has three adjustable heat settings that work for all hair types.
Whether you have fine hair, medium, or thick hair, you can easily find the ideal temperature to achieve the look you want.
2- Hybrid Curling Iron 1"
Prepare to be amazed as this revolutionary device takes center stage. With cutting-edge rotating barrels, this heat-styling product provides the ultimate curling experience. It's like having your own personal stylist right at your fingertips!
Its innovative design, advanced technology, and adjustable temperature settings make it an essential tool for anyone who enjoys experimenting with various curls and looks. Order your Croc Hybrid 1" Hair Curling Iron today and get ready to turn your straight hair into luscious curls!
Not only that, but you can customize the heat level to suit hair types and styling needs with three temperature settings ranging from 370°F to 430°F. And, thanks to tourmaline ceramic technology that gives your hair a shiny finish that lasts all day.
3- Hybrid Curling Iron 1.25"
With this Hybrid Curling Iron 1.25", one of the best hair styling tools, you'll be able to achieve some dazzling curls! When it comes to effortless and beautiful voluminous curls, this curling iron is a game-changer to turn your thin hair into thick curls.
Harry Josh Pro Tools' Ceramic 2-in-1 Marcel Curling Iron is not for inexperienced users because it requires more coordination to use. Celebrity hairstylists, on the other hand, love them because it give them more control to manipulate hair exactly how they want it.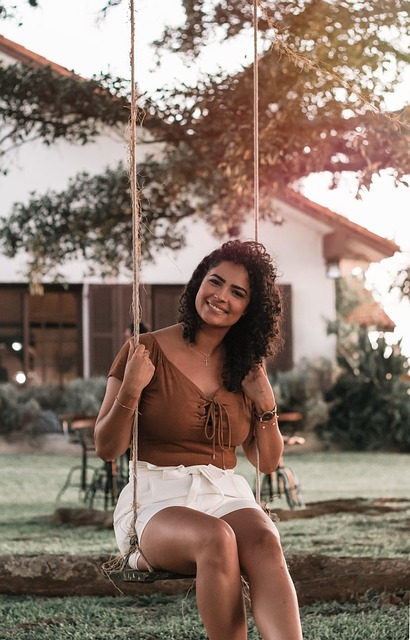 Creating defined and tight curls, as well as loose and beachy waves with this ceramic curling iron, is super easy. It has a Black Titanium barrel that works as a heat protectant and emits rays with ions into the hair while styling.
The dual voltage setting makes it ideal for travel. So, what are you holding out for? Get your hands on this amazing curling iron from Croc today and start rocking that lovely styled hair.
ROC Hybrid Infrared Curling Iron 1"
Don't settle for the ordinary when the extraordinary is available. With this ROC Hybrid Infrared Curling Iron by Croc, you can unleash your inner diva and transform your hair into a mesmerizing work of art. It's time to shine bright and let your curls take center stage!
Creating beautiful, stunning curls has never been easier thanks to its revolutionary design, which includes a spring-style clamp and rotating ceramic barrel. You can effortlessly create Marcel-like rotation or lock the barrel for classic, picture-perfect styling with this best-curling iron.
The ROC Hybrid Infrared Curling Iron 1" like advanced flat iron has the highest heat setting of 330 degrees to 450 degrees Fahrenheit, allowing automatic shut-off to customize your styling experience for any hair type or desired look and keep your hair's natural texture intact. Say goodbye to hair disasters and hello to self-assurance!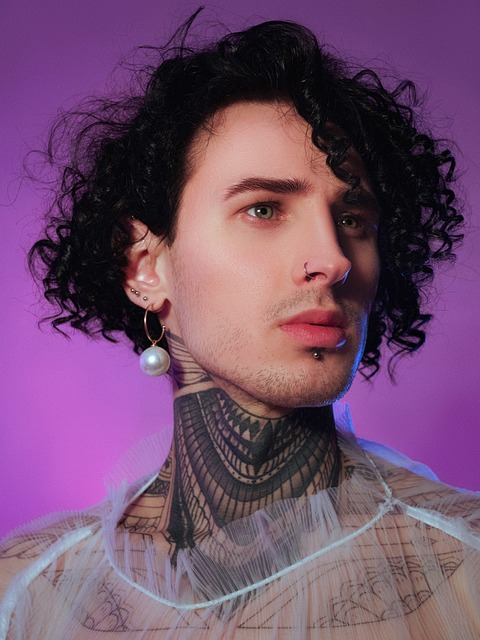 This incredible tool was designed specifically for adventurers like you. So, whether you're jet-setting to exotic locations or simply going on a weekend getaway, you can always count on gorgeous curls wherever you go.
Hot Rollers
Hot rollers are an excellent tool for creating beautiful curls quickly and easily. These heated rollers are a fast and easy way to add volume, bounce, and beautiful curls to your hair without the use of complicated styling techniques. Let's look at how hot rollers can help you achieve those beautiful curls.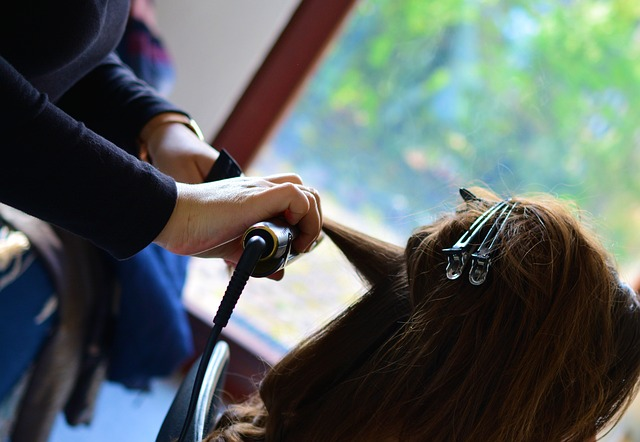 Hot Rollers' Size:
Hot rollers are available in a variety of sizes, ranging from small to large. The size of the hot rollers you use determines the size of the curls you get.
Smaller rollers, approximately 3/4 inch to 1 inch in diameter, produce tight, defined curls.
Larger rollers, with diameters ranging from 1.5 to 2 inches, produce loose waves. The ability to experiment with different curl styles and create versatile looks is made possible by having a variety of barrel sizes.
Curling Technique:
The technique for using hot rollers is relatively simple. Begin by spraying your hair with a heat-protectant product to protect it from potential damage. Plug in the hot roller set and set it to the desired temperature. Depending on the thickness and length of your hair, section it into manageable pieces.
Wrap a section of hair around a hot roller, beginning at the ends and working your way up to the roots. Use the provided clips or pins to hold the roller in place. Repeat this procedure for the remaining hair sections.
Allow the rollers to cool completely before removing them to set the curls. Remove the rollers gently and shape the curls with your fingers or a wide-toothed comb to your liking. To ensure a long-lasting hold, finish with a spritz of hairspray.
Time-Saving Nature:
The versatility and time-saving nature of hot rollers are what make them so appealing. While your hair is setting in the rollers, you can do your makeup or get dressed, increasing the efficiency of your beauty routine. Hot rollers also produce longer-lasting curls than other styling tools due to the heat and cooling process, which aids in curl formation.
Flexi Rods and Curl-former
Curl-formers and flexi rods are the go-to tools for creating beautiful, bouncy curls without hurting your hair. These magical curling tools are here to transform your look, whether you're a hair enthusiast or a beginner. Let's take a look at the advantages of using this curling hair tool.
Benefits of Flexi Rods
Flexi rods are ideal for styling overnight. Simply wrap your hair around the rods before going to bed, secure them, and wake up with beautiful curls. It's like sleeping with magic!
Flexi rods are extremely versatile, allowing you to create a wide range of curl sizes and styles. Whether you want tight ringlets or loose beachy waves, these versatile rods can accommodate your styling needs.
Flexi rods, unlike traditional curling irons, do not use heat to create curls. This means you can get gorgeous curls without heating your hair with high temperatures.
Benefits of Curl-Former
Curl-formers are tools that are used to create perfectly defined curls. Each curler shapes your hair into a consistent spiral, producing salon-quality results.
These are heat-free styling tools, similar to Flexi rods. You can achieve beautiful curls without damaging your hair with heat. This makes them an excellent choice for those who place a high value on hair health.
You'll be surprised at how long your curls last once the Curl-formers are removed. Curl-formers are your secret weapon whether you're attending a special event or simply want your curls to last all day.
This tool curl hair of all types, whether it's naturally straight, wavy, or curly. Curl-formers allow you to embrace your natural texture while also creating a new look.
Curling Wand
A curling wand is a fantastic tool that can completely transform your hair and assist you in achieving beautiful curls with ease. Curling wands, unlike traditional curling irons, do not have a clamp, giving you more freedom and versatility in creating different curl styles.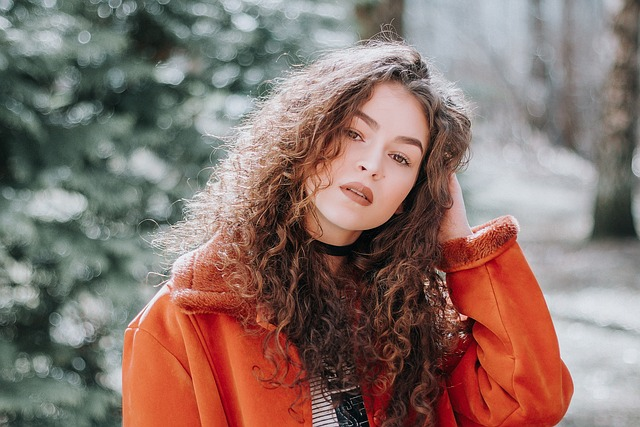 The barrel shape of a curling wand is one of its distinguishing features. Straight, tapered, and reverse-tapered barrels are the most common.
Straight Barrel:
A straight barrel produces curls that are the same width from root to tip.
Tapered Barrel:
Tapered barrels, on the other hand, are wider at the base and narrower as they approach the tip. This shape is ideal for creating natural-looking curls of varying sizes and allows you to have more control over the shape and direction of your curls.
Reverse Tapered Barrel:
Curls with reverse tapered barrels are tighter at the root and looser towards the ends because they are wider at the tip and narrower at the base.
Barrel Sizes
Another important factor to consider when selecting a curling wand is the barrel size. Smaller barrel sizes (around 1 inch) produce tight spirals, whereas larger barrel sizes (up to 2 inches) produce loose, voluminous waves. The size of the barrel you choose is determined by the curl style you want and the length of your hair.
Creating Different Curls With Your Hair Tool
Are you ready to transform your hair into a work of art?
With our hair tool and a little know-how, you can create a plethora of stunning curls that will impress everyone. Whether you want waves, bouncy curls, tight curls, or beach waves, we've got you covered with techniques and tricks to up your styling game.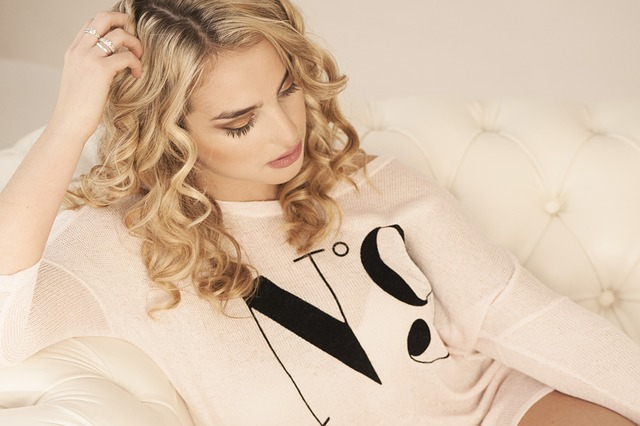 Loose Waves:
With effortlessly chic waves, you'll be able to channel your inner beach goddess. Our professional tools will assist you in achieving the relaxed, tousled look that screams laid-back glamour.
Our guide helps from choosing the right barrel size to wrapping your hair correctly. Embrace your natural beauty by creating stunning waves with a carefree attitude.
Bouncy Curls:
Bouncy curls are the way to go if you want to add some playful bounce and volume to your hair. Our mentioned tools will assist you in achieving those luscious, full-bodied curls that will turn heads.
We'll recommend you choose the right temperature for your hair type, section your hair correctly, and curl it for maximum impact. Prepare to rock those vibrant curls with confidence and style!
Tight Curls:
Do you want to make a big impression with your hair?
Tight curls are ideal for women who want to channel their inner diva. Our advanced tools like hair dryers, flat irons, and most importantly, curling irons, will show you how to achieve defined, long-lasting curls that are as fierce as they are fabulous.
Step into the spotlight and let your curls speak for themselves.
Beach Waves:
Beautiful beach waves capture the essence of sun-kissed summer days. Our curling irons will assist you in achieving that effortless, just-off-the-beach look that exudes casual elegance. With our help, you'll be able to recreate those beachy waves whenever and wherever you want, while embracing a carefree style that's sure to turn heads.
Protect Your Hair: Heat Protectants & Other Tips
Using heat protectants is an important step in protecting your hair from heat damage. These products form a protective barrier, reducing the damaging effects of high temperatures on your locks.
Spray a protectant evenly throughout your hair before curling, focusing on the ends where damage is most likely to occur. Additionally, to reduce the risk of overheating, use your tool on the lowest effective heat setting. Don't forget that regular deep conditioning treatments and nourishing hair masks can help keep your hair healthy and resilient, even if you use heat frequently.
Cleaning and Storing Your Tool: Do's and Don'ts
Keeping your tools in good condition is not only practical but also reflects your professionalism and concern for your work. Cleaning and storing your tools properly are critical steps in ensuring their longevity and optimal performance.
The Do's
Make cleaning your tools after each uses a habit. This retains dirt, grime, and debris from accumulating. A regular cleaning routine will help maintain the functionality and appearance of your tools.
Before storing your tools, ensure that they are completely dry. Moisture can cause rust and corrosion, which can impair the functionality of your tools. To remove any moisture, use a clean cloth or air drying, paying special attention to crevices or hard-to-reach areas.
The Don'ts
When cleaning your tools, avoid using harsh chemicals or abrasive cleaners. These substances may cause surface damage, removal of protective coatings, or discoloration of the tool.
Never compromise on safety when using cleaning tools. Before cleaning power tools, make sure they are unplugged or the batteries have been removed.
Final Summary
To summarize, perfect curls are an art, and having the right tool in your arsenal can make all the difference. We've investigated the world of curls and discovered that different curl types necessitate distinct approaches. Whether you want waves, bouncy curls, tight curls, or beach waves, there's a tool out there to meet your needs.
You can choose the best styling tool to achieve those stunning curls by first understanding your hair type and desired look. The market is brimming with options, ranging from curling irons with adjustable barrels to curling wands of various sizes. Experiment with various tools and techniques, embrace your distinct style and let your imagination run wild.
It's not just the tools that make perfect curls—it's also the love and care you put into your hair. Maintain and care for your hair tool by cleaning it regularly and storing it properly. Heat protectants and nourishing treatments will keep your precious locks healthy and vibrant.
So, whether you're going on a romantic date night, a casual beach outing, or a glamorous event, you can effortlessly create the curls of your dreams armed with the best hair tool and knowledge of different curl types.
Get ready to attract attention, make a statement, and embrace your stunning allure. Allow your curls to express your distinct beauty and style. It's time to channel your inner queen and rock those perfect curls as you've never seen them before!
---