Hair Tools on a Budget Affordable Options for Every Hair Care Need
Are you tired of spending a fortune on hair tools that promise remarkable outcomes but leave you disappointed and broke? 
Let's face it: having beautiful hair can be an expensive endeavor. The never-ending selection of high-end hair styling tools and salon treatments often comes with eye-watering price tags if they're worth the splurge. Here's some good news: having a gorgeous mane doesn't have to break the bank.
With the right knowledge and a little imagination, you can find inexpensive hot tools that are just as good as their more expensive counterparts in terms of quality and effectiveness.
There is no need to look any further! We've got you covered with a fabulous array of affordable hair tools that cater to every hair care need in this budget-savvy blog post. We'll reveal the best-kept secrets for achieving luscious locks without breaking the bank, from a flat iron to a hair dryer.
Join us as we investigate the best sleek irons for taming even the most stubborn locks. Discover the magic of curling wands for red carpet-worthy curls at a fraction of the price. And don't forget about the must-have accessories like hair dryers and brushes, which are essential for achieving salon-worthy looks at home.
We'll delve into the exciting world of budget-friendly hair tools that will undoubtedly revolutionize your hair care routine. Whether you're looking for bouncy curls or silky-smooth strands, we've rounded up a variety of options that deliver impressive results without breaking the bank.
With these affordable options at your disposal, you'll be able to achieve the stunning hair you've always desired without burning a hole in your pocket. Let's begin your exciting journey to affordable hair care bliss!
The Essential Hair Styling Tools
Add the best hair styling tools to your arsenal to promote scalp health and reduce breakage. With these essential hair tools, you can say goodbye to bad hair days and hello to fabulous locks. Prepare to turn heads and embrace your beautiful self!
Hairbrushes: Affordable Gems for Smooth and Shiny Tresses
Tired of waking up with tangled, frizzy hair?
Take a look at the modest hairbrush. Without breaking your wallet, the right hairbrush can make all the difference in achieving smooth, shiny tresses. We'll look at some cost-effective hairbrushes that will transform your hair routine.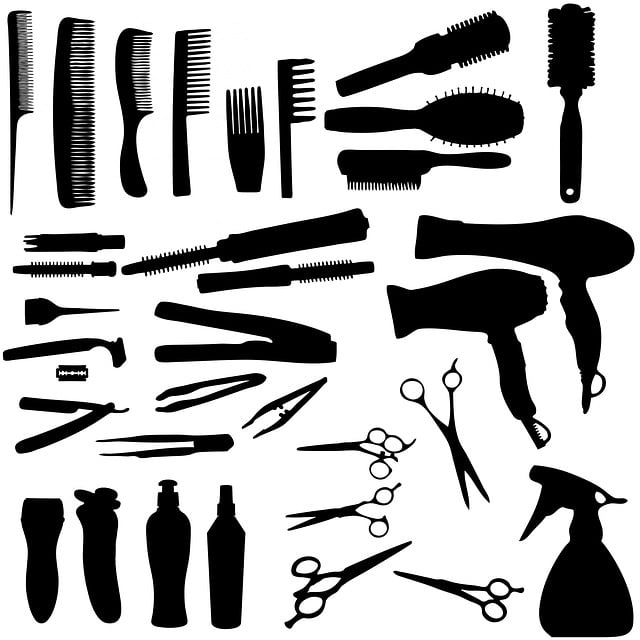 1- Paddle Brush:
This brush is ideal for detangling long hair, and the large surface area enables quick and efficient styling. Look for one with cushioned base and ball-tipped bristles to prevent hair breakage. High-quality paddle brushes can be found at the lowest cost, making them an affordable option for daily use.
2- Denman Brush:
The Denman brush is a game changer if you have curly or textured hair. This hot air brush has wide-spaced bristles that glide through curls without disrupting their natural shape. The curved shape also helps to define curls and reduce frizz. While some high-end versions can be quite expensive, you can find reasonably priced alternatives for around $15.
3- Boar Bristle Brush:
A boar bristle brush can do wonders for those with fine or thin hair. The natural bristles help to distribute the natural oils in your hair, resulting in shinier, healthier locks.
To avoid static and maximize volume, look for a brush crush with a mix of boar and nylon bristles. A premium boar bristle brush can be found for under $20, making it an excellent investment for those looking to improve the health and appearance of their hair.
4- Vent Brush:
Last but not least, the vent brush is an absolute must-have for anyone looking to shorten their blow-drying time. The vented design improves airflow, which reduces drying time and heat damage. This brush is also excellent for adding texture and volume to fine hair. Vent brushes can be found for as little as $5, making them an inexpensive addition to your hair tool collection.
Hair Dryers: Budget-friendly Options for Effective Drying
Are you tired of spending hours with a towel drying your hair or waiting for it to air dry? Take a look at a hair dryer! A hairdryer speeds up your morning routine and gives your hair a salon-quality finish.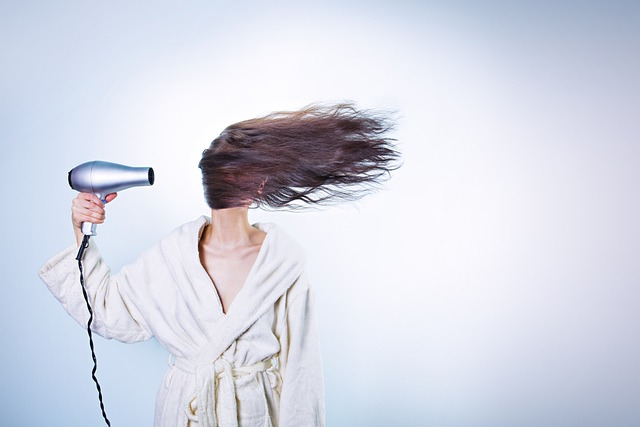 But don't worry, you don't have to spend a fortune to get the perfect blowout. Numerous low-cost hair dryers can provide quick and efficient drying. Here are some of our favorites:
1- Conair InfinitiPro Hair Dryer:
This hair dryer has a powerful AC motor that quickly and efficiently dries hair while remaining lightweight and comfortable to hold. It also includes a concentrator nozzle for precise styling as well as a diffuser for defined curly hair.
2- BabylissPro Nano Titanium:
This professional-grade hair dryer is slightly more expensive than the others on this list, but it is still a cost-effective option when compared to other high-end hair dryers. Its titanium technology distributes heat evenly, and its lightweight design makes it easy to use. BabylissPro nano titanium also has a concentrator nozzle and multiple heat and speed settings.
3- Revlon One-Step Hair Dryer and Volumizer:
This one-of-a-kind hair dryer combines a brush and a dryer in one, making it ideal for creating voluminous blow-dry hair. It has a ceramic coating that protects against heat damage and multiple heat and speed settings for customizable styling.
4- Remington Damage Protection Blow Dryer:
If you're concerned about heat damage, this hair dryer is for you. It has micro-conditioner technology to help prevent damage and a cool shot button to customize your look. It also includes diffuser and concentrator attachments. It is suitable for wet or dry hair.
5- Masters 2K2 Digital Infrared Blow Dryer Black:
With its aircraft-styled motor, the Masters 2K2 Digital Infrared Blow Dryer is designed for professionals. The brushless DC motor of the Blow Dryer contributes to a cleaner environment by removing carbon dust. Infrared seals the hair cuticle and locks in moisture, adding 30% more shine and making looks last 35% longer.
Stylists will benefit from precise temperature settings, which reduce heat damage and improves motor performance to dry hair. Purchase it at affordable prices from Croc to give your hair a healthier, shiny look.
Flat Iron: Affordable Hair Styling Tools
Flat irons are the ideal solution for achieving a sleek and stylish look that can easily take you from the office to a night out.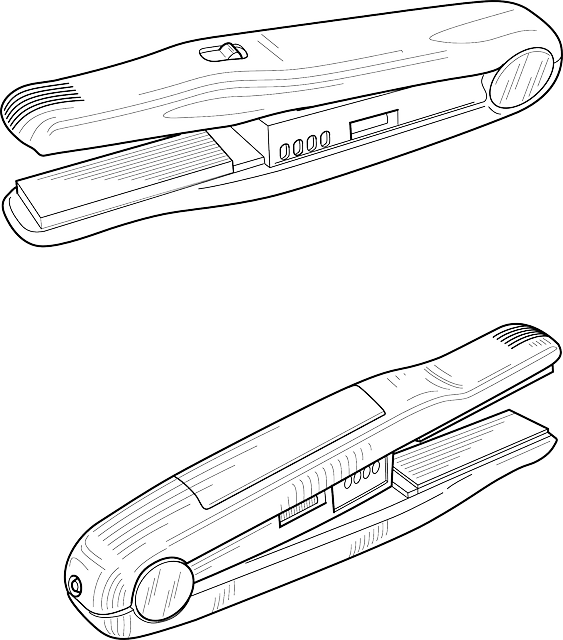 But, with so many options available, how do you know which flat iron is best for you? Not to worry! We scoured the internet for the best affordable flat irons that can provide you with a variety of looks and are suitable for all hair types without breaking the bank.
1- Remington Digital Anti-Static Ceramic Flat Iron:
This flat iron features anti-static technology and ceramic plates to smooth out even the most frizzy hair, leaving it shiny and sleek. Furthermore, its digital temperature control lets you find the ideal heat setting for your hair type.
2- BaBylissPro Nano Titanium Flat Iron
If you're looking for a flat iron with a little extra oomph, the BaBylissPRO Nano Titanium-Plated Straightening Iron is a great choice. Its titanium plates provide even heat distribution, making it ideal for thick hair as well as coarse hair. Plus, its slim design allows you to create a variety of styles, from straight and sleek to curled and wavy.
3- Conair InfinitiPro 1" Flat Iron:
The Conair InfinitiPRO 1-inch Flat Iron is an excellent choice for those on a tighter budget. Its ceramic plates heat up quickly and glide smoothly, making it ideal for quick touch-ups or everyday styling. And it's a steal at under $30!
4- Ceramic Tourmaline Ionic Flat Iron:
Last but not least, the HSI Professional Glider Ceramic Tourmaline Ionic Flat Iron is a beauty blogger and YouTuber favorite due to its ionic technology. Its tourmaline-infused ceramic plates emit negative ions, reducing frizz and leaving your hair healthy and shiny. Furthermore, its multiple heat settings allow you to find the ideal heat setting for your straight hair type.
5- Premium Infrared Black Titanium Flat Iron:
If you're looking for the best Premium Infrared Black Titanium flat iron, look no further than Croc Hair Professionals. Our advanced technology offers a variety of heat settings as well as safety features to ensure that your hair always looks its best.
Straighten your hair with the ultimate Premium Infrared Black Titanium Flat Iron with ease and comfort! With infrared technology and a curved barrel, this flat iron can penetrate your hair's cortex to protect its integrity while producing professional results.
Curling Irons: Budget-Friendly Curling Iron Options
It's time to Say goodbye to lifeless, dull hair and hello to the world of affordable curling iron styling tools! We're here to help you achieve salon-quality curls on a budget. Prepare to up your hair game and channel your inner styling diva!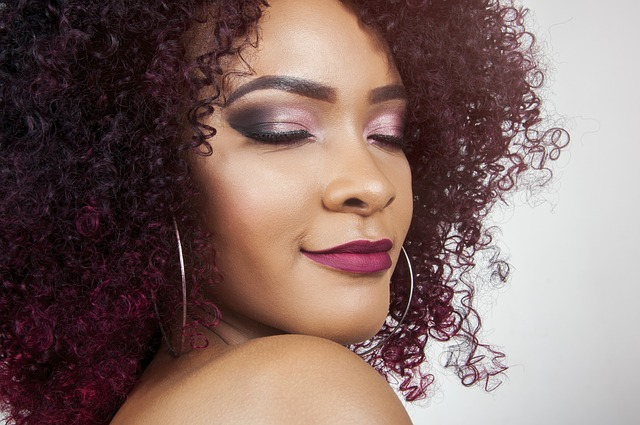 1- The Glamour Wave Curling Iron:
Get ready to turn looks with luscious waves that are ideal for any occasion. The Glamour Wave Curling wand combines cutting-edge technology with a low price tag. Its ceramic barrel evenly distributes heat, preventing damage to your hair while creating long-lasting, defined curls. You have complete control over the heat level with adjustable temperature settings, ensuring your curls are exactly how you want them.
2- The Style Master Pro:
Make a statement with the Style Master Pro instead of a traditional curling iron! The titanium barrel of this innovative best curling wand heats up quickly and maintains a consistent temperature throughout the styling process.
The result? Curls that are frizz-free and last all day. You'll feel like a professional stylist in no time thanks to its ergonomic design and simple controls.
3- The Curl Sensation Wand
Looking for a curling iron with versatility?
This Curling Wand will satisfy all of your curling desires! You can create a variety of curly hair with its unique tapered barrel, from tight coils to loose waves as it's suitable for different hair textures.
This inexpensive gem considers one of the best curling irons due to its tourmaline ceramic coating, which ensures even heat distribution and lowers the risk of damage. The Curl Sensation Wand is a game changer, allowing you to try out different styles and express your creativity.
4- The Quick Curl Travel Iron:
Is your wanderlust calling?
Don't let your hair suffer as a result of your adventures. The Quick Curl Travel Iron is ideal for jet setters and styling enthusiasts on the go. Its small size does not detract from its performance, as it produces professional-grade results in a portable package. You can achieve stunning shiny hair wherever your wanderlust takes you with its budget-friendly price.
5- ROC Hybrid Infrared Curling Iron:
Let's elevate your hair game with this affordable must-have styling tool. The advanced crystal ceramic rod barrel holds the key to its magic. While styling, it emits far-infrared rays and negative ions, ensuring your hair looks and feels healthier than ever.
Say goodbye to frizz and hello to all-day salon-quality curls. You can easily purchase it from Croc with suitable price points to turn your head into natural-looking curly smooth hair.
6- The Perfect Lock Auto Curler
Let's face it: not everyone is born with the ability to style their hair. But don't worry, the Perfect Lock Auto-Curler is here to help! This revolutionary curling iron with the best pricing options does all of the work for you. Simply place a section of hair in the chamber, and it will automatically wrap and curl your hair with the push of a button.
Hair Clippers/Trimmers: Best Inexpensive Hair Styling Tools
All hairstylists and DIY hair enthusiasts, take note! Tired of spending a fortune on expensive hair clippers and trimmers? Look no further, because we've compiled a list of the best low-cost options on the market.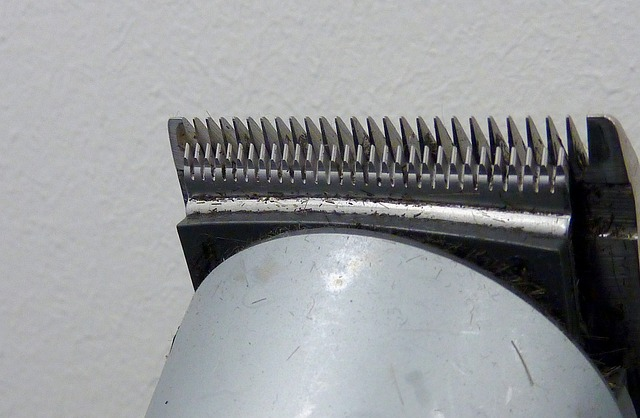 1- Wahl Color Pro Complete Hair Cutting Kit:
The Wahl Color Pro Complete Hair Cutting Kit is first on our list. This kit includes color-coded guide combs for easy haircutting and a powerful motor that can handle all hair types. Furthermore, its ergonomic design makes it easy to hold and use for extended periods. This kit is easily available and is the most affordable one.
2- Philips Norelco Multi-Groom Series 3000:
This trimmer is multi-purpose, as it can be used for hair, beard, and body grooming. The trimmer's self-sharpening blades are made of tempered steel for long-lasting performance, and it's also waterproof for easy cleaning. This is a great budget option for those looking for a multi-purpose trimmer.
3- Oster Fast Feed Pivot Motor Clipper:
If you're looking for a professional-grade clipper at a reasonable price, the Oster Fast Feed Adjustable Pivot Motor Clipper is an excellent choice. It has a powerful motor that can cut through thick hair and an adjustable blade that makes it suitable for all hair lengths. It's still a fraction of the price of other professional-grade clippers on the market.
4- Remington Short Cut Pro Self-Haircut Kit:
Finally, the Remington HC4250 Shortcut Pro Self-Haircut Kit is ideal for those who enjoy cutting their own hair. Its unique design makes it easy to maneuver, and its curved blade conforms to the contours of your head for a precise cut. It also includes several guide combs and is waterproof for easy cleaning. This kit, which costs very less, pays for itself after only a few haircuts.
Hair Rollers: Bouncy and Beautiful Curls on a Budget
Having bouncy and beautiful curls does not have to be expensive. With these low-cost hair roller options, you can achieve a gorgeous curly hairstyle without spending a fortune. So, why delay? Begin rolling your way to beautiful curls right now!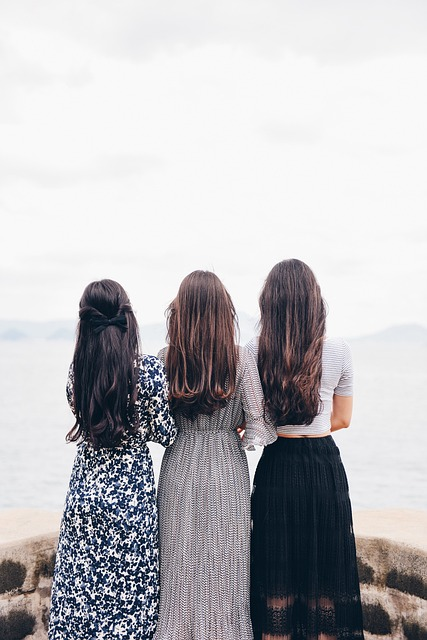 1- Foam Hair Rollers:
First and foremost, we have foam hair rollers. These lightweight, simple-to-use rollers come in a variety of sizes and are ideal for achieving natural-looking, voluminous curls. They're also highly affordable and can be found at most drugstores or online retailers.
2- Hot Rollers:
Then there are the hot rollers. These rollers use heat to set your curls and can be a little more expensive than foam rollers, but they are still much less expensive than a trip to the salon. Hot rollers can help you achieve long-lasting, defined curls that will make you feel like a Hollywood starlet.
3- Flexi Rods:
Consider using flexi rods if you're looking for something even more cost-effective. These bendable, plastic rods are extremely versatile and can be found at beauty supply stores. Wrap your hair around the rods and leave it to set overnight for beautiful, bouncy curls in the morning.
4- Magnetic Hair Rollers:
Finally, there are magnetic hair rollers. These innovative rollers hold your hair in place with magnets, making them a convenient and affordable option for achieving beautiful curls at home. They also come in a variety of sizes, allowing you to achieve any type of curl you desire.
Smart Shopping Tips for Finding Affordable Hair Tools
It's time to start shopping smart and saving money without compromising on quality. Here are some smart shopping tips for finding affordable hair tools: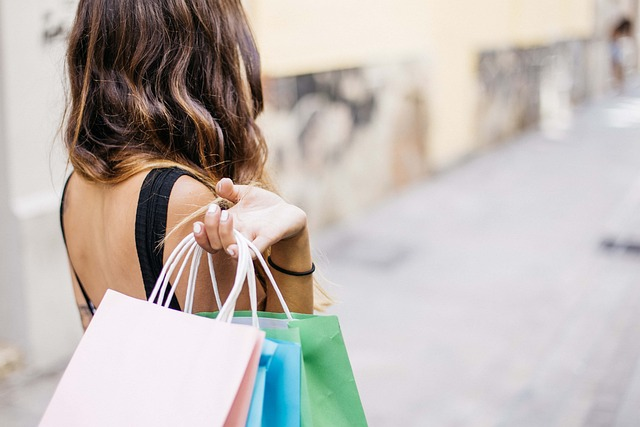 1- Researching on a Budget: Where to Find Quality Tools Without Spending
Remember that researching on a budget does not imply sacrificing quality. By looking into these options, you'll be able to find high-quality hair tools that won't break the bank. We've got you covered with these fantastic budget-friendly research tips for finding high-quality hair tools without going overboard.
Online Market Place:
Examine online marketplaces such as Amazon, eBay, and Etsy. These platforms provide a diverse selection of hair tools at reasonable prices. Use user reviews and ratings to ensure you're getting a dependable product.
Social Media Bargain Hunting
On social media platforms such as Instagram and Facebook, follow your favorite hair tool brands and influencers. They frequently share exclusive promo codes, flash sales, and giveaways. Stay up to date and get great deals!
Manufacturer Websites
Visit the official websites of the companies such as Croc that make hair styling tools. Customers who buy directly from them are occasionally offered special promotions and discounts. Sign up for their newsletters to stay up to date on any upcoming sales.
Discount Stores
Discount stores are not to be underestimated! Check out stores for high-quality hair tools at significantly lower prices. During your shopping trips, keep an eye out for hidden treasures.
Local Beauty Supply Stores
Look into the beauty supply stores in your area. They frequently stock a wide range of hair tools, including professional-grade options, at competitive prices. Engage the staff in a conversation to get their expert advice on the best deals.
Online Coupon Sites
Remember to use online coupon sites such as Honey and others. These websites provide a plethora of discount codes and coupons for a variety of retailers. A quick search before you check out can save you a lot of money.
Beauty Subscription
Consider subscribing to a beauty subscription. Among the curated beauty products in these monthly subscriptions are frequently hair tools. It's a great way to discover new brands and pick up some inexpensive hair tools.
Beauty Trade Shows
Keep an eye out for any beauty trade shows in your area. At these events, vendors frequently offer discounted prices on their hair tools. You may even be able to try out the tools before purchasing them.
Multi-functional Hair Tools: Maximizing Functionality While Minimizing Cost
With multi-purpose hair tools, you can simplify your routine while also saving money. These multifunctional wonders will transform your hairstyling game by maximizing functionality while minimizing cost.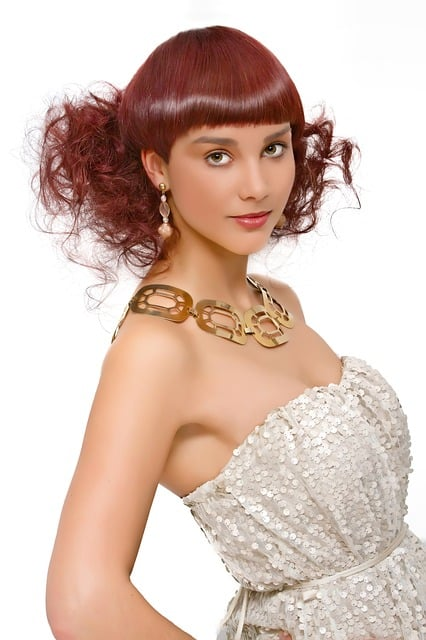 Rather than purchasing separate hair tools for each hair styling task, look for multi-functional tools that can do it all. You can save money and storage space by doing so. Here are some of the benefits of using multi-purpose hair tools.
One Tool, Endless Possibilities
Say goodbye to buying a curling iron, hair straightener, blow dryers, round brush, and hair waver separately. Multi-purpose hair tools are made to do everything! You can effortlessly transform your look from sleek and straight to bouncy curls or beachy waves with interchangeable plates and barrels—all with a single tool. Harry Josh Pro Tools 3-in-1 ceramic curling iron is one of the best examples of multi-purpose tools.
Save Money Without Sacrificing Quality
We've all heard that hair tools can be expensive, but investing in a multi-purpose tool can save you a lot of money. Instead of purchasing multiple expensive tools, you can get everything you need in a single versatile device. Furthermore, many multi-purpose hairstyling tools are constructed with high-quality materials, ensuring salon-quality results every time.
Travel-Friendly Convenience
Packing for a trip can be difficult, especially if you need to bring your hair tools. You can lighten your load while still achieving a variety of styles on the go by using a multi-purpose tool. These compact wonders are your ultimate travel companions, whether you're jet-setting or just going to the gym.
Quick & Easy Styling
Multi-purpose tools are intended to be efficient. Say goodbye to hours spent in front of the mirror. These tools, with their quick infrared heat and advanced technology, can help you achieve your desired look in record time. Prepare to dazzle with stunning hairstyles without sacrificing precious minutes of your day.
Versatility for All Hair Types
Multi-purpose hair tools like hair straighteners or most hair dryers are ideal for all hair types and textures. These tools, which range from fine and straight to thick and curly, have adjustable heat settings and customizable features to meet your specific needs. Embrace your natural beauty or try out new looks—the choice is yours.
Limitless Creativity
Multi-purpose hair tools aren't just useful; they're also a way to express yourself. Experiment with new hairstyles and different looks to express your individuality. You'll never run out of ideas or possibilities with a single tool that can do it all.
Maintaining and Extending the Lifespan of Your Hair Tools
Are your favorite hair tools losing their luster and effectiveness? It's time to learn how to care for and extend the life of your favorite styling accessories.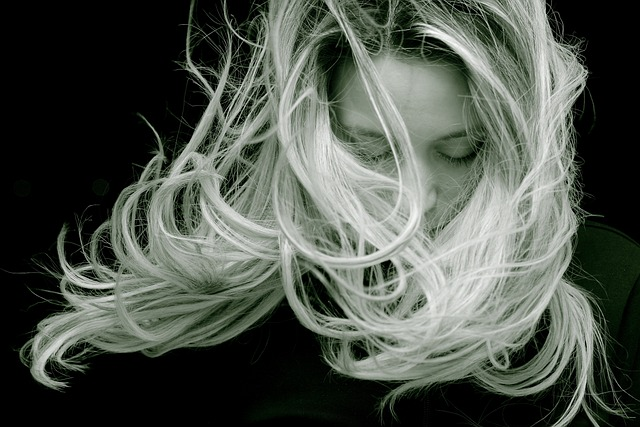 By implementing a few simple habits and expert tips, you can keep your hair tools in pristine condition, ensuring they remain your go-to beauty sidekicks for years to come. Let's delve into the world of hair tool care and preservation of your heat styling products.
Cleaning and Care: Tips to Keep Your Tools Working Like New
Cleaning your hair tools regularly is essential for both hygiene and performance. Products and oils accumulate over time, reducing their effectiveness. Wipe down your tools after each use to remove any product residue or excess oils and maintain peak performance.
To clean thoroughly, use a soft, damp cloth or an alcohol-based wipe. Use a small brush or cotton swab to reach hard-to-reach areas. Always remember that a clean tool is a happy tool!
Proper Storage: Organizing Hair Tools for Longevity
Proper storage is critical for extending the life of your hair tools. Before storing them, make sure they have completely cooled down. Wrapping cords too tightly around the tool can cause damage or even wire breakage.
Choose designated storage solutions, such as heat-resistant pouches or wall-mounted holders, to keep your tools organized while also protecting them from damage.
Heat Settings and Precautions
It is critical to understand the proper heat settings for each hair tool. Excessive heat can damage your hair as well as shorten the life of your tools. Learn the recommended temperature range for your particular hair type and adjust accordingly. Additionally, use a heat-protectant hair spray or serum before styling to protect both your hair and the styling tool from overheating.
Regular Maintenance Checks
Hair tools, like any mechanical device, require routine maintenance. Examine the cords for wear and tear, such as fraying or exposed wires. If you notice any damage, you must have it repaired or replace the tool entirely to avoid potential accidents. Keep an eye on the overall condition of the tool, including the buttons, switches, and attachments, to ensure they are working properly.
Avoid Excessive Force
While it may be tempting to use extra pressure or force to achieve the desired hairstyle, keep in mind that hair tools are designed to do the work for you. Excessive force can cause internal damage or even breakage to the tool.
Instead, use smooth and controlled motions to gently glide the tool through your hair. If you treat your tools with respect, they will reward you with long-lasting performance.
Testimonials and Recommendations: Affordable Tools Loved By Haircare Enthusiasts
Testimonials and recommendations from hair care enthusiasts can point you in the direction of low-cost hair tools that you'll adore. These testimonials, with their firsthand experiences and glowing reviews, provide valuable insights that will make your hair care routine a breeze.
Furthermore, testimonials and recommendations provide insight into the real-world benefits of inexpensive hair tools. They tell how these tools have changed their hair care routines, allowing them to achieve salon-quality results at home. These testimonials demonstrate the power of inexpensive hair tools, from reducing frizz and increasing shine to creating flawless curls and straightening even the thickest hair.
What's the best part? Real people who genuinely care about their hair care routines provide testimonials and recommendations. These are people who have spent time researching, testing, and comparing various hair tools. Their enthusiasm for locating low-cost alternatives means you can put your trust in their judgment when it comes to making a purchase that fits your budget and needs.
Final Summary
In this blog post, we learned that Maintaining luscious locks and fabulous hairstyles has become an essential part of our daily routines in today's fast-paced world. Finding the right hair tools that aren't too expensive can be difficult. But don't worry! We scoured the vast sea of hair tools and curated a collection of affordable options to meet every hair care requirement.
Whether you want voluminous curls or a sleek and hair-straight look, our affordable hair straighteners and curling irons will be your new best friends. With their cutting-edge technology, these budget-friendly alternatives deliver salon-quality results without emptying your wallet.
Taming those stubborn tresses can be a real challenge, but don't worry, our selection of low-cost hair dryers will come to the rescue. These budget-friendly gems will transform your drying experience with advanced features like multiple heat settings, ionic technology, and powerful airflow. Prepare to achieve that gorgeous, salon-worthy blowout without breaking your wallet.
Let's not overlook the significance of proper hair care. Investing in a good hairbrush and comb is essential, especially for wet hair for keeping your hair healthy and shiny. Our low-cost options are handcrafted with precision and care, resulting in gentle detangling and less hair breakage. Experience the pleasure of pain-free brushing and styling without breaking the bank.
For those who enjoy styling hair, we have a selection of affordable styling tools for longer hair and shorter hair as well that will spark your imagination. From versatile hair wavers and crimpers to cutting-edge hot air brushes, these low-cost tools will elevate your styling game to new heights. Prepare to embrace your inner hairstylist and express yourself without breaking the bank.
Frequently Asked Questions
1- Are affordable hair tools as effective as expensive ones?
Absolutely! We've spent a significant amount of time and money to ensure that our low-cost hair tools perform as well as or better than high-end brands. Our products are rigorously tested to ensure that they deliver exceptional results, such as sleek straightening, voluminous curls, and effortless styling.
2- Will budget-friendly tools damage my hair?
Above all, we prioritize the health and safety of your hair. Innovative features such as advanced heat control, tourmaline ceramic plates, and ionic technology are built into our hair tools to reduce heat damage and frizz. You can style your hair with confidence because our tools provide the best care and protection.
3- Are affordable hair styling tools user-friendly for beginners?
We believe that everyone, regardless of skill level, should be able to style their own hair. Our low-cost hair tools are designed with the user in mind, with intuitive controls, ergonomic designs, and simple instructions. Even if you're a novice, you'll find our tools simple to use, allowing you to experiment and effortlessly create beautiful hairstyles.
4- Why should I choose low-cost tools over high-ends?
We believe that everyone should have access to high-quality hair tools without breaking the bank. Our low-cost hair tools are meticulously designed and crafted with cutting-edge technology to deliver exceptional performance, durability, and salon-quality results.
---