Celebrate Mother's Day in Style: A Guide to Choosing the Perfect Hairstyle Based on Hair Type!
As we get older, we realize that our mothers have always prioritized our needs over theirs. From staying up late, to caring for us when we were sick, to sacrificing their time to ensure a better life for us.. our mothers are the epitome of selflessness. It's time to repay them and show how much we appreciate their efforts.
Giving them the perfect hairstyle is one of the best ways of doing this. A great hair look can make them feel confident, beautiful, and valued. It's a small gesture that will go a long way toward brightening their day.
Your mother deserves to be treated like a queen. A beautiful style can make her feel revitalized, refreshed, and fashionable. It can improve her morale and make her feel better about herself. Anyone's mood can be ruined by a bad hair day, but a great style can make her feel like she can conquer the world.
It's time to show your mother how much you cherish her by getting her a stunning new hairstyle. A new hair look, whether it's wavy hair, an elegant updo, or trendy soft layers, can be the perfect gift for your mother. So, why wait? Give your mother a beautiful gift and tell her how much she deserves it.
Let's make your Mother's Day a special one that your mum will cherish forever!
Understanding of Different Hair Types For Choosing the Perfect Style
Understanding the various hair types is essential before selecting the best style for your mother's hair type. Each type, from straight to curls, has its own set of challenges and benefits. Any hair type can be transformed into a beautiful and statement-making style with the right care and styling techniques. So, now you can surprise your mother by selecting the best hair look that complements her natural beauty and suits her hair type, face shape, and styling needs each and every day.
1- Straight Hair Type: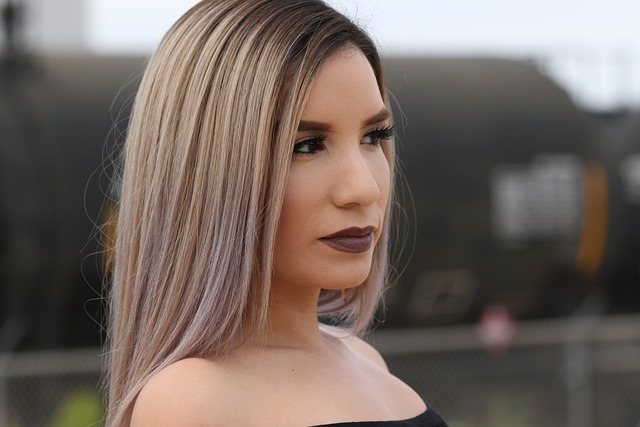 Straight hair stands out by its sleek, smooth hair texture. It is the simplest type to style because it requires the least amount of effort. However, it can quickly become greasy and flat, necessitating regular washing.
Straight locks are easy to style into a variety of cuts, such as bobs, lobs, and blunt cuts, making it an excellent choice for those who prefer a classic and sophisticated look. A flat iron is the best hairstyling tool to achieve this look. 
2- Wavy Hair Type: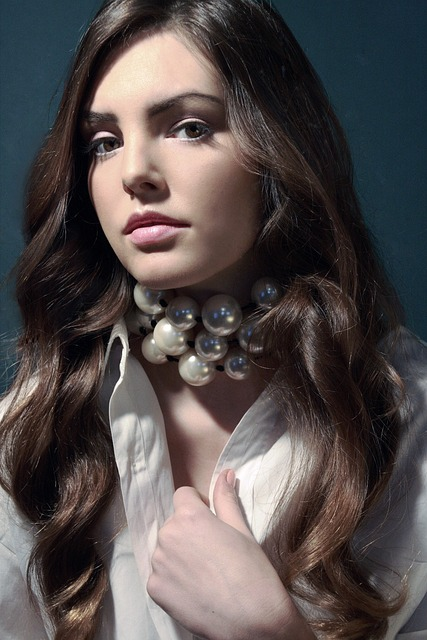 Wavy hair is a mix of curly pattern and straight, with a slight bend or wave to the hair shaft. It can be difficult to manage because it is prone to frizz and lacks volume. Wavy hair, on the other hand, can be transformed into beautiful and effortless styles with the right styling products and techniques.
Some of the best styles for wavy hair are layered cuts, beachy waves, or half-up half-down styles. A curling iron is the perfect hairstyling tool to achieve this look. 
3- Curly Hair Type: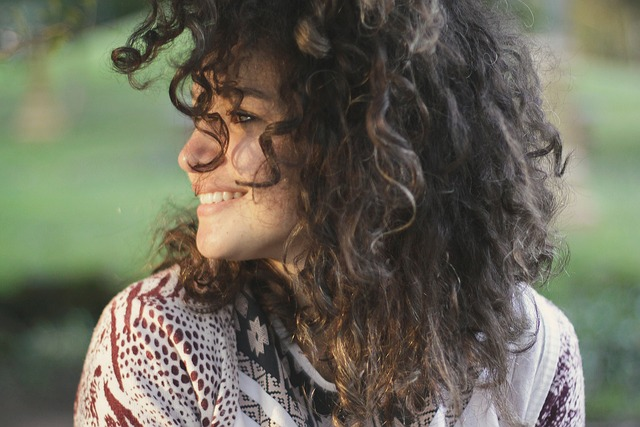 Curly hair is distinguished by its tight, kinky curls. It is the most delicate type of hair and requires special care to keep its health and shine intact. Any curl type is difficult to manage because it is prone to dryness, shrinkage, and breakage.
Curls, on the other hand, can be transformed into a beautiful and eye-catching style with the right hair care and styling techniques. The curl pattern looks best when left alone and only lightly styled with heat. Some of the best hairstyles for curls are protective styles like braids, twists, and knots.
Choosing the Right Hairstyle For Your Mom Based on Face Shape
Mother's Day is quickly approaching, and what better way to show your love for your mother than by assisting her in selecting the perfect style?
Finding the right haircut can be difficult, but don't worry! We've got you covered with our in-depth guide to selecting the best haircuts for your mother's face shape.
First and foremost, determining your mother's face shape is critical in finding the ideal style. What shape is her face? Is it round, oval, square, heart-shaped, or diamond-shaped? Once you've determined her face shape, you can begin to narrow down the style.
But wait, there's more! Our guide also includes advice on how to find the best hairstyles for your hair texture, length, and personal style. Whether your mother has straight or curled, short or long hair, there is a perfect style for her.
For Round Face:
Hairstyles with volume and height on top can help elongate the face in people with round faces. Long layers and side-swept blunt fringe are also excellent options.
For Oval Face:
Oval faces can pull off almost any style, but face-framing layers and soft waves can add dimension and accentuate features.
For Square Face:
Softening features with wispy fringe or textured layers can benefit square faces.
Heart-Shaped Face:
Heart-shaped faces can wear a variety of hairstyles, but side-swept fringe and shoulder-length haircuts can help balance out a wider forehead.
Diamond-Shaped Face:
Hair cuts that add volume and width at the temples, such as chin-length bobs or textured pixie cuts, can benefit diamond-shaped faces.
1-Top Hairstyles For Fine Hair
Whatever hair look you choose, keep in mind that when it comes to fine, thin hair, the right styling techniques can make all the difference.
So, this Mother's Day, why not treat your mom to a stunning hairstyle that is perfect for her in every way, with some professional hairstyling tools? With these suggestions, she'll feel confident, beautiful, and ready to face the day!
Whether she has short, medium, or long hair, we have ideas to add volume and natural texture to her locks.
For Short Hair Type:
Consider a layered bob or a textured pixie cut for short hair. These styles give the appearance of fullness, making thin hair appear thicker and more voluminous. A side-swept fringe can also help to draw attention away from thinning hair and add dimension to the face.
For Medium-Length Hair Type: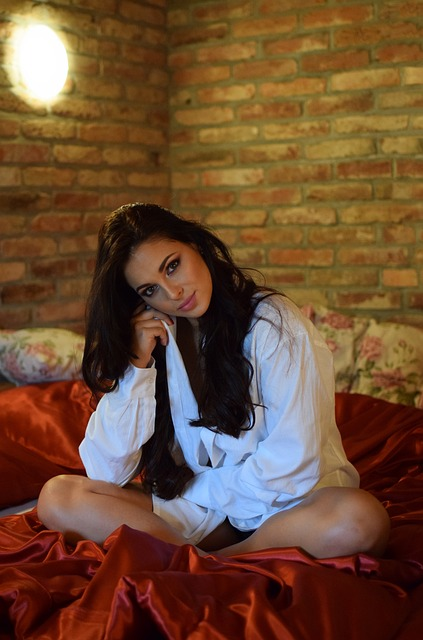 If your mother's hair is medium-length, try a shoulder-length cut with layers all over. These styles add movement and body to fine hair while remaining versatile and easy to style. Another great option is a choppy lob with face-framing layers, which adds texture and dimension and keeps the hair's natural texture intact.
For Longer Hair Type: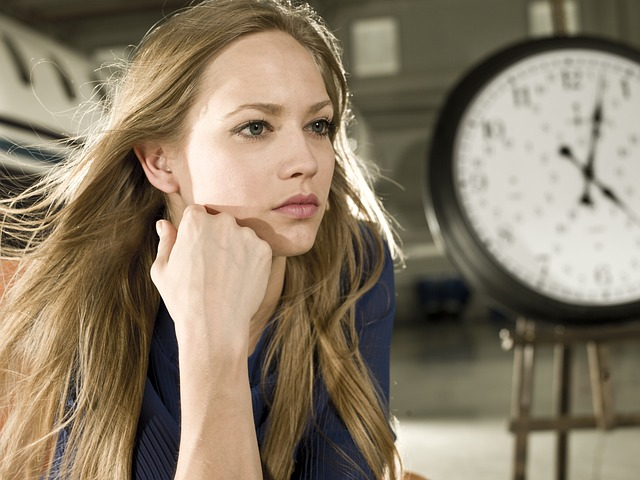 Consider adding layers throughout your hair if you have lengthy hair to add volume and movement. A long bob with subtle waves can also be a good option because it adds body to thin hair without being overpowering, and it is liked by many women.
A half-up, half-down style with loose curls or waves is another option that can give the appearance of thicker, fuller hair.
2-Best Hairstyling Ideas For Thick Hair Type
Thick hair can be a blessing, but it can also be challenging to maintain. With so many options, deciding on the best style for your mother's hair type can be difficult. This is where our guide comes in handy! Our hair experts have meticulously curated a list of the best hairstyles for thick hair, including layers, bangs, and others.
Another important thing is to avoid using excessive heat on your mom's hair. Heat styling tools such as blow dryers (on high heat) and flat irons can harm her hair. They may feel smooth on hair, but they pull the cuticles apart, causing breakage and frizz.
Use a diffuser attachment for your blow dryer instead, or invest in a heat protector spray. Warm water should be used to wash your mom's hair before styling. It will also remove the buildup of oil on the scalp and open pores.
Layers: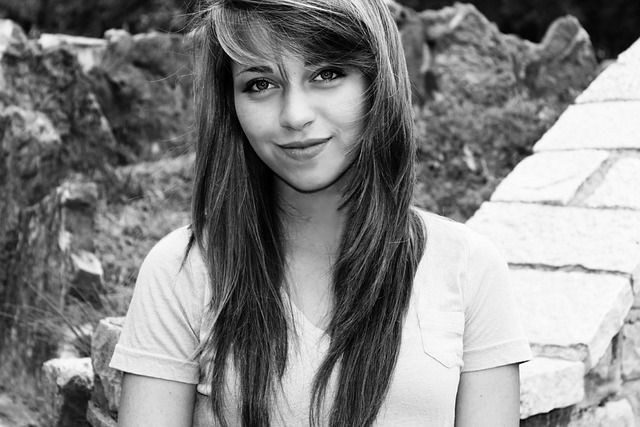 Layers are an excellent way to give thick hair dimension and movement. They can give an illusion of weight loss and make hair more manageable. We'll show you how to choose the appropriate length and types of layers for your mother's hair and face shape.
Bangs: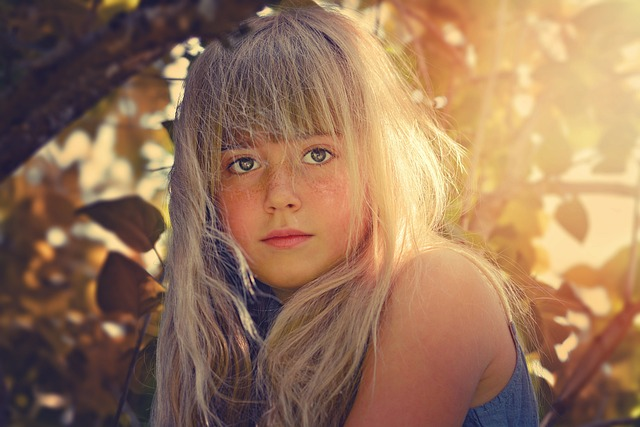 Bangs are another excellent choice for thick hair. They can help to frame the face and give a youthful appearance. But always choose the right type of fringe for your mom's hair type and face shape, from blunt fringe to side-swept.
3- Curly Hair, Don't Care: Styles For Naturals Curls and Waves For Your Mom's
"Curly Hair, Don't Care" is more than just a style guide; it's a celebration of natural hair's texture, beauty, and self-love. With practical tips for maintaining healthy, vibrant curls and expert advice on selecting the best products and tools for your hair type, you'll be able to embrace your natural texture like never before.
This comprehensive guide will show you a wide range of stunning styles and how to create a suitable look for any occasion for your mother. You'll find a look that perfectly captures your mom's unique beauty and personality, from loose, romantic waves, to bold, voluminous curls.
So, whether you want to help your mother update her signature look or simply give her the perfect hairstyling curling wand from a reputable brand like CROC. Giving her a gift that can help her celebrate her natural beauty is the ideal choice.
Hair Care Tips For Maintaining Your Mother's Perfect Style
Attention, all daughters and caretakers: Do you want to assist your mother in keeping her luscious locks and perfect style? Look no further than these hair care hints.
Welcome to the ultimate hair care resource! Whether you're a hair expert or simply want to keep your perfect look, we've got you covered. You can achieve luscious locks that can turn your head and make your mother feel confident every day with our expert advice.
Avoid the Excessive Use of Styling Products
To begin with, maintaining healthy hair is critical for caring for your style. This includes avoiding excessive heat styling, chemical treatments, gel, and harsh products that deplete your hair's natural oils, while also choosing hairstyling products from a professional and well-known brand like Croc.
Instead, choose gentle haircare products that will nourish and protect your hair. Avoid shampoos and conditioners that are full of sulfates and parabens. Instead, choose products that contain hydrating and strengthening ingredients like argan oil, coconut oil, and shea butter.
Protect Her Hair From Heat Damage
It is critical to protect your hair from heat damage to extend the life of your style. Apply a heat protectant spray or serum to your hair before using any hot styling tools. This will help protect your strands and prevent split ends and will keep your hair healthy.
Use High-Quality Haircare Tools
Another important tip for keeping your style game high is to invest in exceptional haircare tools. A good brush or wide tooth comb can make a huge difference in the look and feel of your hair. Choose a brush or comb that is gentle on your hair and does not pull or tug excessively. If you enjoy using hot styling tools, consider purchasing a high-quality hair dryer or flat iron from Croc that will not damage your hair over time.
Last But Not Least: Eat a Healthy Diet
Finally, remember to care for your hair from the inside out. Eating a nutritious, well-balanced diet high in vitamins and minerals can promote hair growth and keep your hair looking vibrant and healthy. It is also important to drink plenty of water to keep your hair hydrated and nourished.
Final Summary
We conclude that selecting the ideal hair look can be a difficult task, especially when hair type is taken into account. However, with our guide to selecting the most appropriate styling for your mom's hair type, you can be confident that she will look and feel best on her special day.
Whether moms have straight, curly, wavy, or textured hair, there is a hairstyle to complement her natural beauty and personality. There are numerous styles to choose from, ranging from sleek and chic ponytails to voluminous curls.
However, before you choose a hairstyle, you should consider your mother's hair type and texture. This will assist you in determining which styles will work best for her and which should be avoided. If she has fine, straight hair, you might want to try a layered bob or a textured pixie cut. If have thick, curled hair, however, you should consider a long, layered style or a curls updo.
When selecting a hairstyle, you should also consider shape. A style that looks great on any woman may not flatter your mom's features. So, to find the perfect look for her, spend some time researching different styles and consulting a hairstylist.
So go ahead and treat her with a new hairstyle this Mother's Day. You earned it! And don't forget to show your mom some love and appreciation because she is the one who taught you how to be beautiful on the inside and out. Happy Mother's Day!
---